And for you party animals who can't wait until Saturday, meet us at BJ's Friday afternoon around 3 or 4 pm:
107 South 1st Street
Burbank, CA 91502
818.557.0881 TEL
http://www.bjsbrewhouse.com/
BHS Class 1967 45th Reunion
Saturday, July 14, 2012
DeBell's Clubhouse Grill
1500 Walnut Avenue
Burbank, CA 91501
Phone: 818.843.8666
Owners: Ray and Shelly Perez Lucero (BHS '67)
http://www.debellgolf.com/clubhouse-grill.htm
Dress: Casual
Time: 4 pm with Food served at 5:30 pm
Buffett Menu:
Fresh Alaska Salmon (donated by Vince Goddard!)
B.B.Q.Chicken
Sirloin of Beef
Green Salad
Fresh Vegetables
Garlic Bread
~ Please bring a dessert ~
From the survey taken, folks wanted a casual, low cost event, thus the dessert as suggested by Shelly :)
Scroll Down to see who's coming!
Thanks to another generous donation by Bruce Swartz, we will also have a JUKEBOX to play our favorite tunes from the Sixties!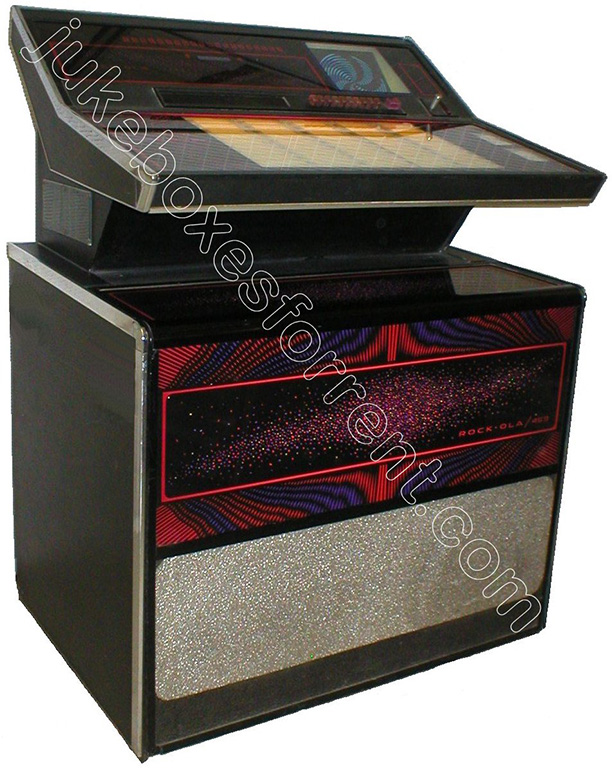 Also you musicians, please bring your acoustic guitars or other instruments!
Cost $32/person
Please send checks to:
Dona Bruckner/Reunion
4683 Telescope Ave
Carlsbad, CA 92008
661-644-4978
dona.bruckner@yahoo.com
We have blocked some rooms at:
Holiday Inn
150 East Angeleno Ave
Burbank, CA
818 841-4770
Price is $118.00 plus tax
When reserving MUST say Burbank High Reunion reserved rooms.
NOTE: Shelly needs to know the the final count of who is eating by JULY 10th so please send your check, the sooner the better.
Also, ANYONE is welcome to join us for free if they are not eating with us, so we may see some surprising faces!
FUN TIMES AT THE CLUBHOUSE GRILL...
FROM JULY 2011
FROM MARCH 2011
FROM APRIL 2010
CHECK THIS POST FOR UPDATES
Cheerios and look forward to seeing you in July!
Cathy Palmer
850-481-3879
July 13, 2012 UPDATE
List of who's coming! When Dona receives your check, we will add your name.
Al Thuotte
Alan Singer
Alan Stone
Andrea Moxness
Betty Wareham Worland
Beverly Bullock McLeod and Carey McLeod
Bill Ditewig
Bob Fabrizio
Carol Brown Baker
Carol Gregory LeBlanc (retired BHS teacher)
Caroleen Ventimeglia Cleveland
Cathy Nicholls Coyle and John Coyle
Cathy Palmer
Dani Marie Kleist
Dave Hourigan and Dawn Moselle Hourigan
Deanna Lloyd Jennings
Deborah Roth Cawthrone
Dennis Wootten
Denny and Andi Lombard
Diana Ziegler Larsen
Diane McCall Ward and husband
Don Ray and wife Xiao Mei
Dona Foy Bruckner and Scott Bruckner
Donna Luce Neitman
Duane Thaxton and Carolyn Merkel
Ellisa Dibble Weekley and Kenneth Weekley
Flora Angel Ferrens and Dale Ferrens
Frank Davenport
Jeanne Barron Aikman
Jim Grasse
Joanne Yoffee Furer
Joseph Robert Bingham
John Rocke
Judy Clews Esposito and Frank Defario
Julie Fear Oliver
Kathryn Hubacek Kulczycki and James Kulczycki
Ken Peterson and wife Linda
Kent Barcus
Kyle McDowell and husband
Lee (Eliede) Drost Pounds
Linda Peterson Everett
Marilyn Miller
Marilyn Williams Peterson and John Peterson
Mark Littleton
Mary Brotsis Andersen
Mary Flavin Durrer
Melanie Miller Mathis
Mike Justl
Nancy Bridgestock Steichmann
Nancy Krough Brez
Neal Hershenson and Sayoko Hershenson
Pam Hawkins Swan
Paul Munch and Carolyn Diehl Munch
Paula Dean Fitzgerald
Peggy Flora Kroener and Roger Kroener
Ray Lackey
Rebecca Storey Ingel
Ron Stein and wife Jackie
Ron Wysocky
Sandra Ballard Spero and Micheal Spero
Sara Marino Becaria
Shari Deuel and Roger Johnson
Shari Goodstein-Epstein
Shelly Perez Lucero and Ray Lucero
Stephen Walker
Steve and Susan Beninato
Sue Casimano and Guest
Sue Sergent and Laura Dermedy Unch ('68)
Teresa Meyer Sides
Tom Hurd
Tony (Anthony) Farrell and Leola Farrell and 2 sons
Vivian Blum Gillette
-----
FLAPPERS COMEDY CLUB in Burbank
http://h2f.net/h2fnew/
Greg Alaimo can get us 2 for 1 passes. Buy 1 ticket 2nd one free. He says, "It's a fun place at the corner of Magnolia/1st St."
"This Week: Wendy Liebman Headlines Fri & Sat at 8 & 10pm, Plus: One Night Only Hal Sparks Performs Tues at 8pm, and Sun July 15th at 7pm Bil Dwyer Presents Stardumb Feat. Christopher Titus, Kira Soltanovich & More"
Contact me or Greg
cathyjpalmer@yahoo.com
gregjalaimo@gmail.com